The Concept
Silueta is an apparel tech hub that uses a combination of three technologies; Thermal Moulding, Injection Moulding and Silicone Application to create smart, unique apparel solutions.
Through continuous innovation and improvement of our capabilities, we were able to move from pad developments of bra cups to complete garment manufacturing by incorporating the unique elements from each of the 3 technologies.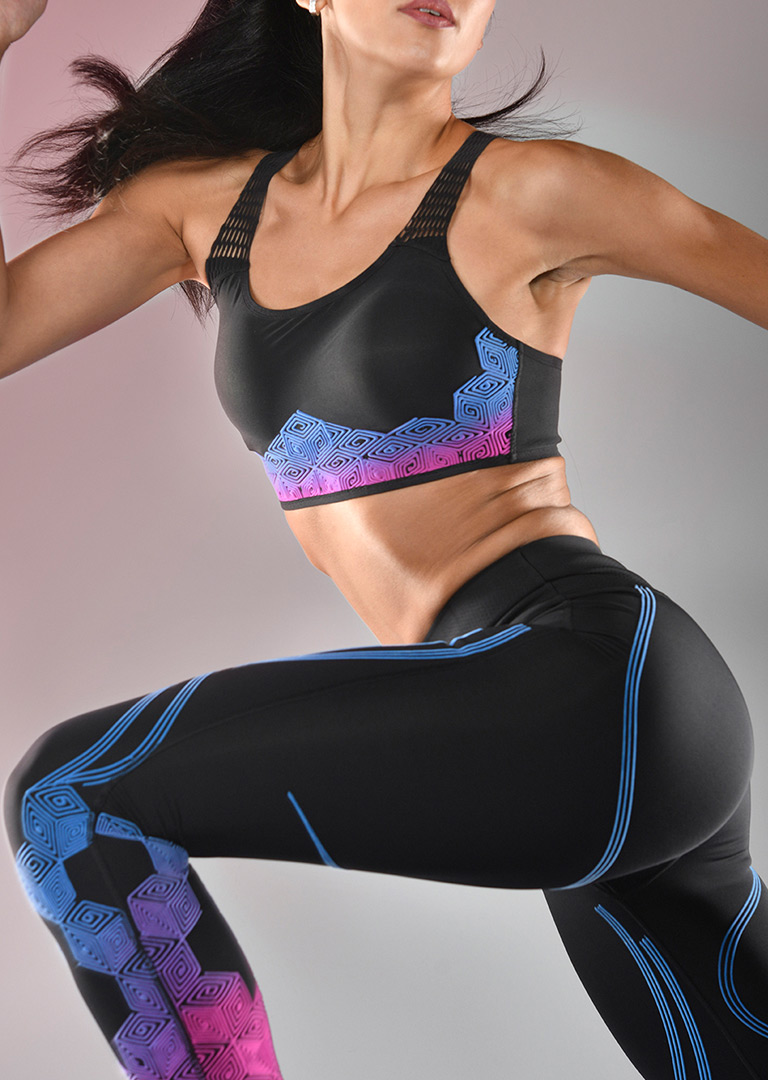 Injection Moulding + Silicone Application
= Impact Protection with Compression
Combining the varying levels of hardness with designing capabilities, Silueta has a competitive advantage to design protective gear using injection moulding technology. This protects the wearer during sports activities while the functional prints on the inside and surface of the garment aid the performance and/or recovery of the wearer through Silicone Application.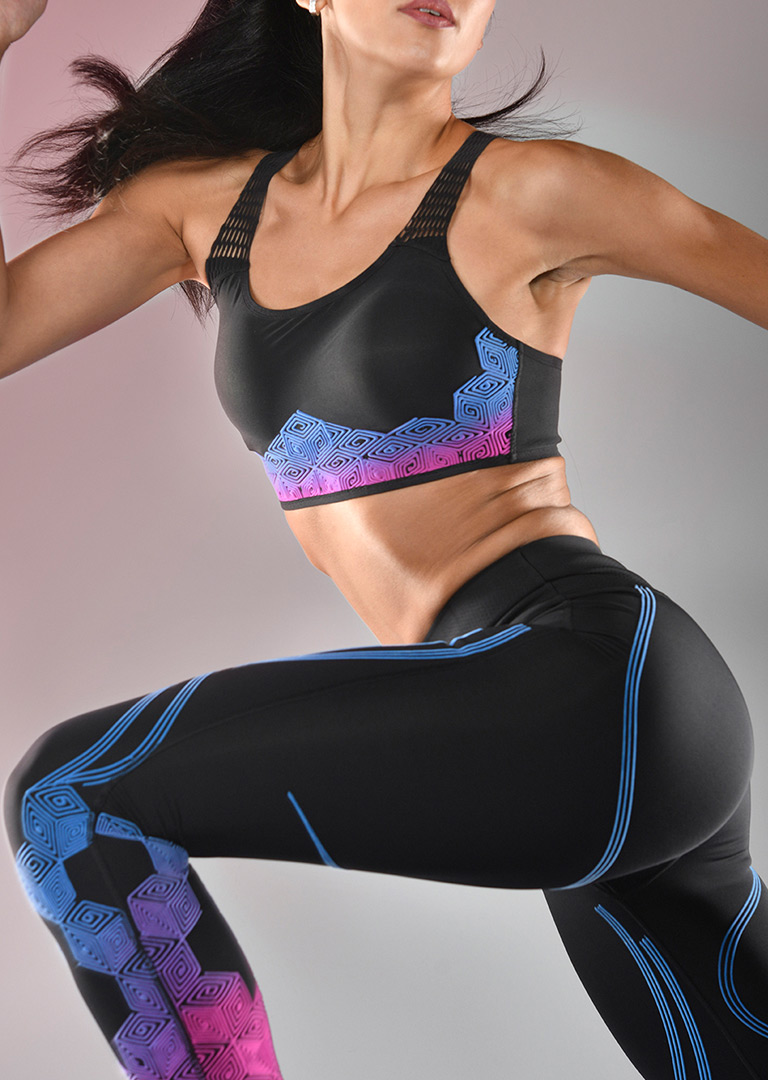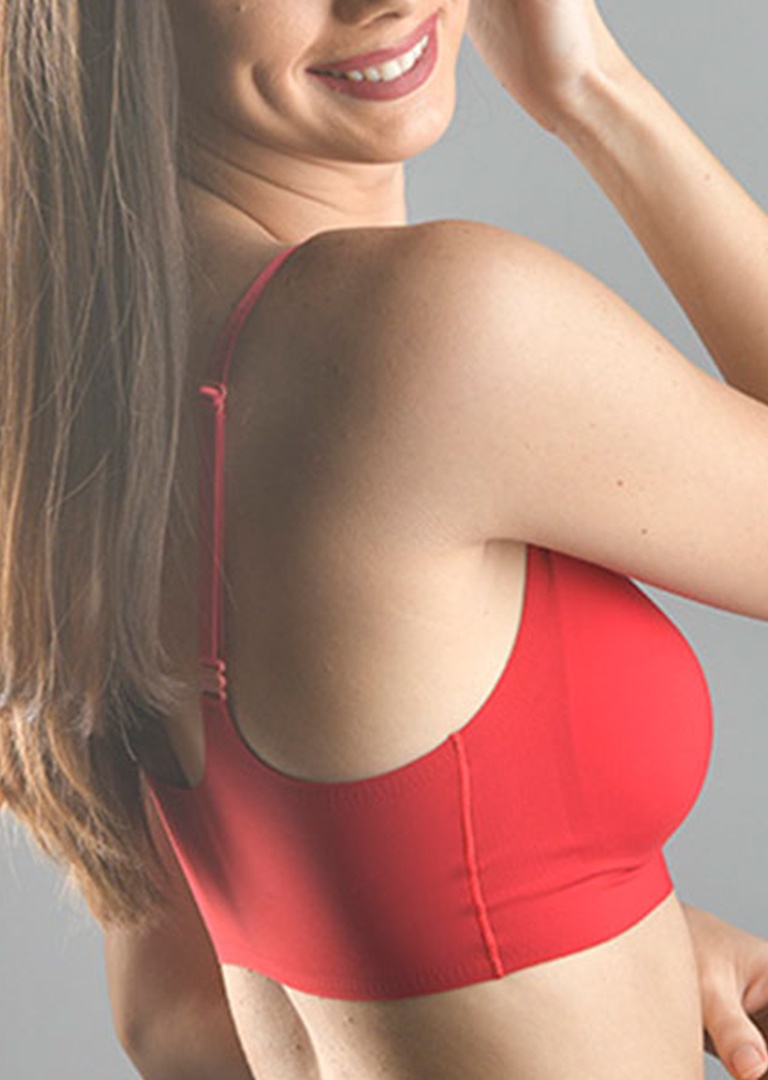 Silicone Application + Thermal = Sports Bras / Men's Underwear
Sports bras – The application of silicone adds value to the apparel through modulus enhancements which allow for comfortable support and bounce control. Thermal moulding complements the apparel through the creation of 3D capacity and support.
Men's underwear – Addressing the needs of male underwear; silicone technology offers the best solutions for comfort and support augmented by the incorporation of thermal moulding.
Silicone Application + Thermal + Injection Moulding = Tri Suit
The silicone technology provides support, grip, and drives performance through compression while
Thermal moulding is used for special bonding techniques in 3D spaces; this merged with injection
moulding provides the chamois pad for ease of cycling through cushioning.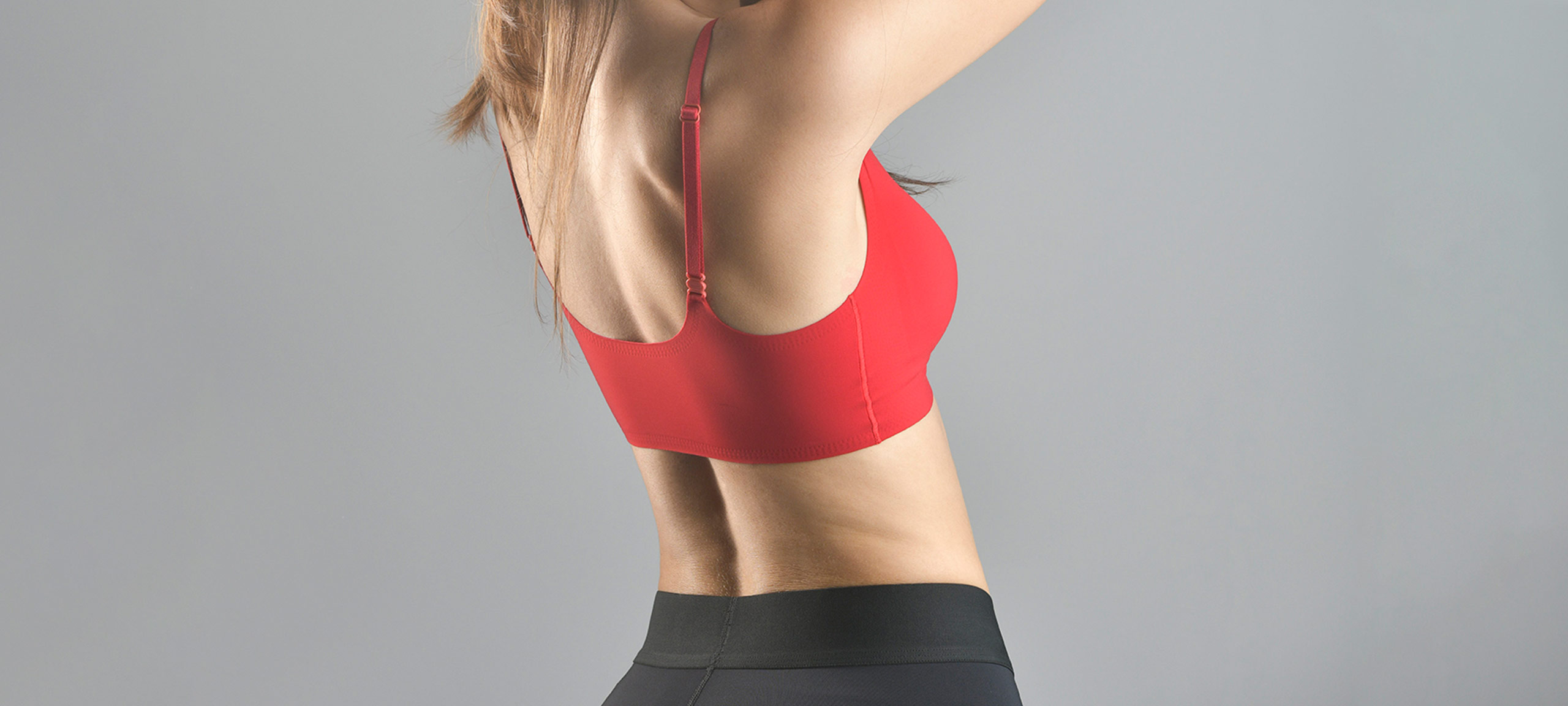 Contact us
for more information
Got a question about our state-of-the-art technologies or a ground-breaking idea that could revolutionize the industry? Get in touch with us today!
CONTACT US