The key to the success of a company greatly depends on the time and effort spent investing on its people. Silueta values its employees and provides opportunities for everyone.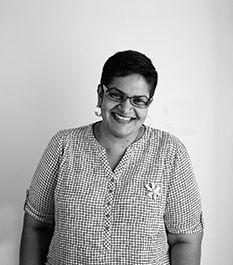 Nadeekha Leanage
"The barriers to innovation are common for any individual. It is their passion that leads to success."
Joining us in 2003 as a Trainee Designer, Nadeekha currently heads product development and Innovations at Silueta which offer solutions to leading apparel brands. With an integrated team responsible for both innovation and product development, she has been instrumental in introducing an ideation model involving multiple stakeholders at an early stage, resulting in lead times as low as 6 months to produce. She believes that providing an inclusive environment for her team irrespective of gender, age and field of work has been a major driver to the success of her team.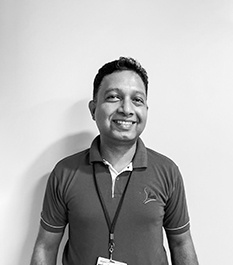 Jayadewa Gamage
"I am grateful that MAS provided equal job opportunities for all potential employees"
Jayadewa began his career as part of the MAS Slimline Security & Admin team back in 1995. It is an unlikely start to a career that evolved past traditional Admin responsibilities such as transport and logistics, to becoming an integral part of the Slimline Health & Safety team. Through a rigorous study of compliance requirements, he soon became the key contact point for all Slimline customer and compliance audits. He credits he "never give up" attitude to not only excelling in the field but continuing to pursue it through external certifications and exposure. Jayadewa now holds the Manager – Compliance & Risk Management post for Silueta.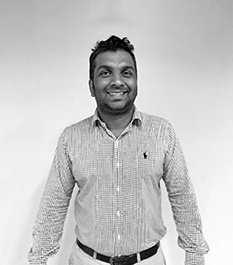 Nishantha Kudagama
"Silueta invested in our human capital and helped me identify my talent to grow within the business"
Beginning his career with Silueta in 2010 as a Team Member in the CCP Operations floor, Nishantha rose quickly through the ladder by maximizing his time in the Silueta 2012 "Fast Tracker" programme, which opened his eyes to the larger business picture of the industry. His passion towards both the company and the business, as well as his continued success in his roles, saw him rapidly ascend to an Account Manager role by 2018. Nishantha now holds an MBA, and the sky is the limit!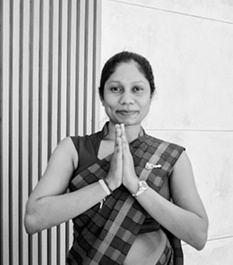 Gangi Ukwatte
"Higher positions in the company come with higher responsibility, and I was ready for the challenge"
Gangi joined Silueta in 2005 as a Quality Checker. With many options within the Biyagama Export Zone, Gangi leaned towards Silueta because, unlike other sewing operations, it was a non-traditional operation. Within a few years, she was nominated by her line manager for the Silueta Fast Tracker programme, that groomed her for a more senior role. By 2017 she was made an executive, and she credits her ascension through the ranks to Silueta's commitment to developing and mentoring. Gangi currently handles the technical operations of Silueta's Indonesian venture.